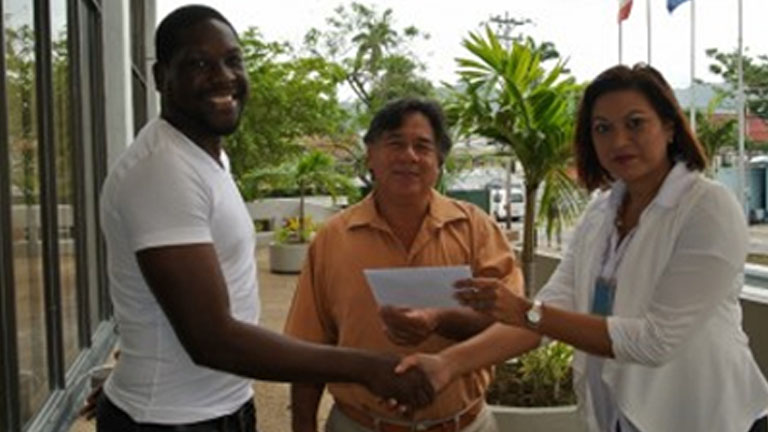 (left to right) Mr. Peter Bacchus – Coach and Mr. Graham Chin – Manager of the National School Boys Rugby Team receive a donation from Ms. Sharon Balroop – ANSA McAL's Group Corporate Communications Manager
For yet another year ANSA McAL has lent its support to the Trinidad and Tobago Schools Rugby Football Union and the National School Boys Team as they embark on an eight day tour in Ontario, Canada. For this tour a team of 24 players was selected from a training squad of 80 young players.
Their 2013 tour brought them great success as the Canadian rugby team – the Hamilton Hornet, invited four members from last year's touring team to join them for their 2015 season. ANSA McAL is proud to support these young athletes as they strive for excellence in their sport and as they continue to fly the flag of Trinidad and Tobago.
ANSA McAL Group of Companies
Group Corporate Communications Department
July 30th, 2014